Robotic Process Automation (RPA) Services
Robotics, automation and potentiation through digitization.
RPA is an application of technique which automates administrative tasks in work flows and processes with the help of robots.  Through RPA you can increase the rate with which you automate and digitize by building, testing and delivering automated processes in days or weeks. You can minimize human interaction flaws where it's possible to reduce costs for administration while you can increase productivity.
For 20 years we've been quality assuring, digitalizing and automating processes. Therefore it's natural for us to also offer robotic solutions to replace manual labour, activities and tasks. By replacing the manual work with robots you'll get a fully functional process that works cost effectively. RPA can with great advantageousness replace repetitive and monotone work, especially where there's no need for human interaction. The result can be enhancements in both how consequently, potentially and cost effectively your work is performed. And this can in itself improve the general working environment.
Our Consultants
At Lemontree we've been working with digitization and automation of processes for 20 years. Therefore we've got long experience from technical tools and are specialist partners with several companies with RPA products. Our consultants can help you with for example:
Project Leaders and Requirement Analyst
RPA specialists in tool support
Architects
RPA developers
Business Facilitators
What can you automate?
Automation has capability to replace many, maybe even most, user interactions in computers. The robots can log into applications, move folders and its content, copy and paste information and fill out forms. They can even extract information from structured and non-structured documents in order to act with different applications and processes.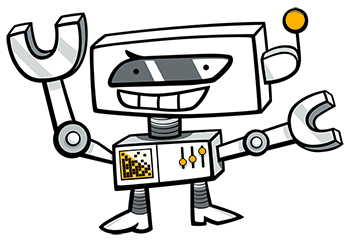 Typical user cases…
…could be:
Management of insurance processes such as client profile updates, change management, administration of policies and renewal of customers.
Onboarding, system setup, management of permissions and compliance reporting are examples of HR processes that benefit from RPA.
Within finance, trade and sales RPA could be beneficial in processes such as order manangement, credit card manangement, logistic updates and invoicing.
Patience management within health sector, change manangement in multiple systems with the same information, data cleanup in systems, compilations of lists and reports.
…and these are just a few examples! RPA can help your business in a variety of areas.