DevOps is a term that every organization will have to relate to sooner rather than later. Basically it's a methodology that functions as the bridge between development, operations and testing.
If implemented correctly DevOps enables a drastic shortening of time from development to production, which means shorter time to market.
This also means that complete environments can be automatically created and thereby that the line between operations and development is erased. A test environment can be created in minutes through a virtual platform including both application and database.
With this method in place, along with the right tools you can speed up your digital change rate substantially. If done properly this also lowers costs, especially for operations.
Our consultants can help you with:
Implement new work processes such as DevOps, CI/CD and "Shift Left".
Chose the right tools, methods and techniques to implement DecOps.
Develop, configure and implement solutions.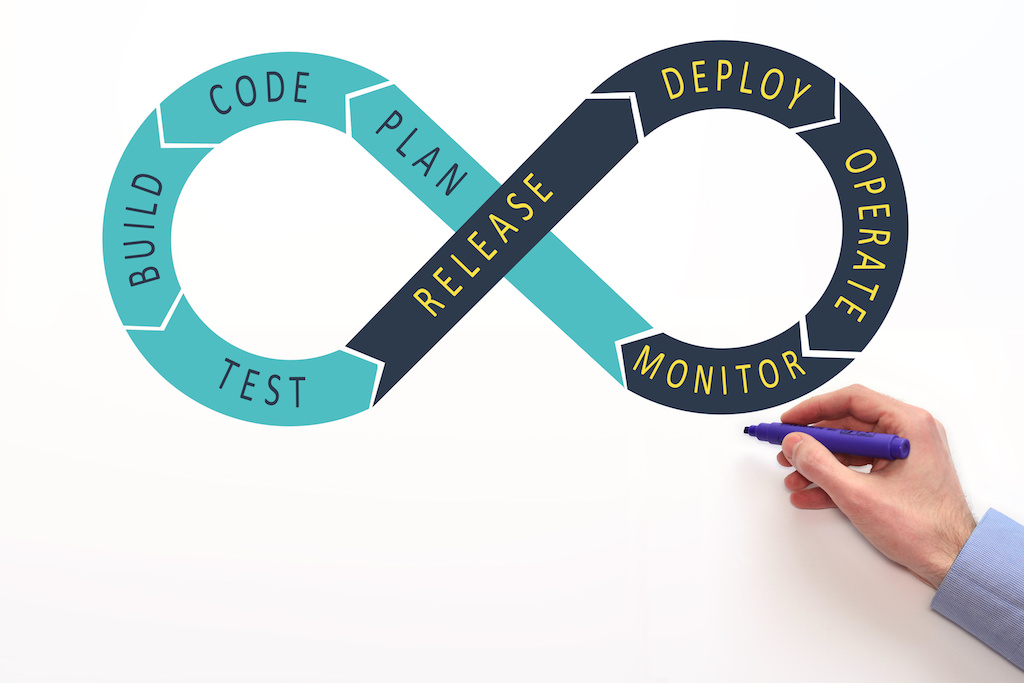 We have competence throughout the whole DecOps cycle with consultants in development, testing and tool support. We offer consultants as DevOps Lead, Project Managers, Developers, Testers and Architects.
DevOps and automated tests
One source of ineffectiveness during testing and development is the environments themselves. It's common that they have the wrong setup or have badly configured software or code. By automating both the infrastructure and the applications it's possible to quickly create environments for everything from unit testing to acceptance testing.
The goal is to create environments from a complex world, and doing so easily. We do so by automationg the chain from code to test and deal with Continuous Integration through Continuous Delivery Automation (CDA). In short this means:
Automatic creation of checked in code
Automatic tests
We handle Continuous Delivery through Cloud & Orchestration, which means:
Virtual environments
Cloud based infrastructure and services
Automatic enrollment of built code to unit test environment
Lemontree have extensive experience in DevOps and Test Automation, a combination that gives great advantages. Contact us and we can create a suggestion based on your business and your needs.  oss så kan vi ta fram ett förslag som utgår från din organisation.
Read more (in Swedish):